Dr VICKI COUZENS (VIC)
Keerray Wooroong/ Gunditjmara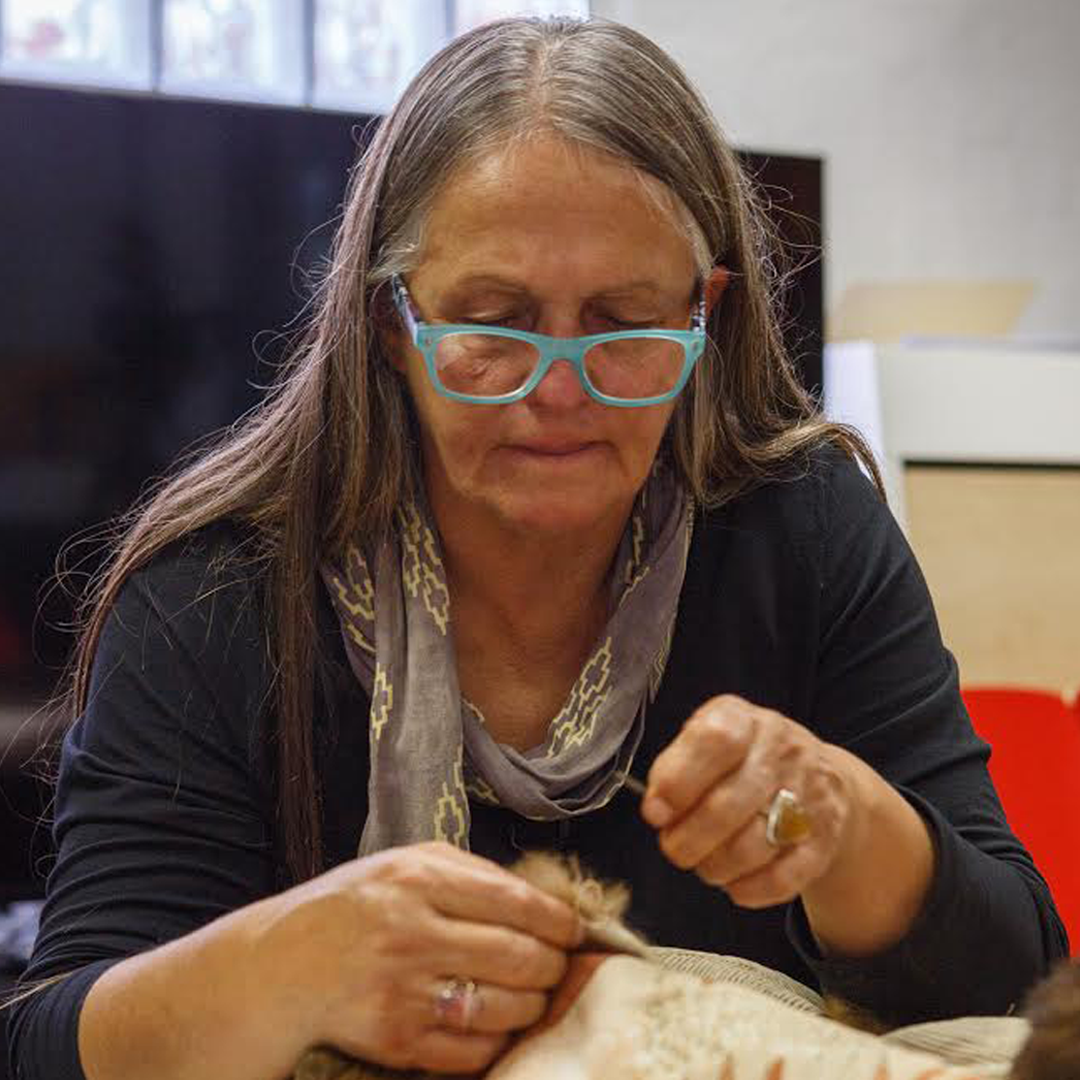 PEERT KOOROOK - Guardian of Womens Country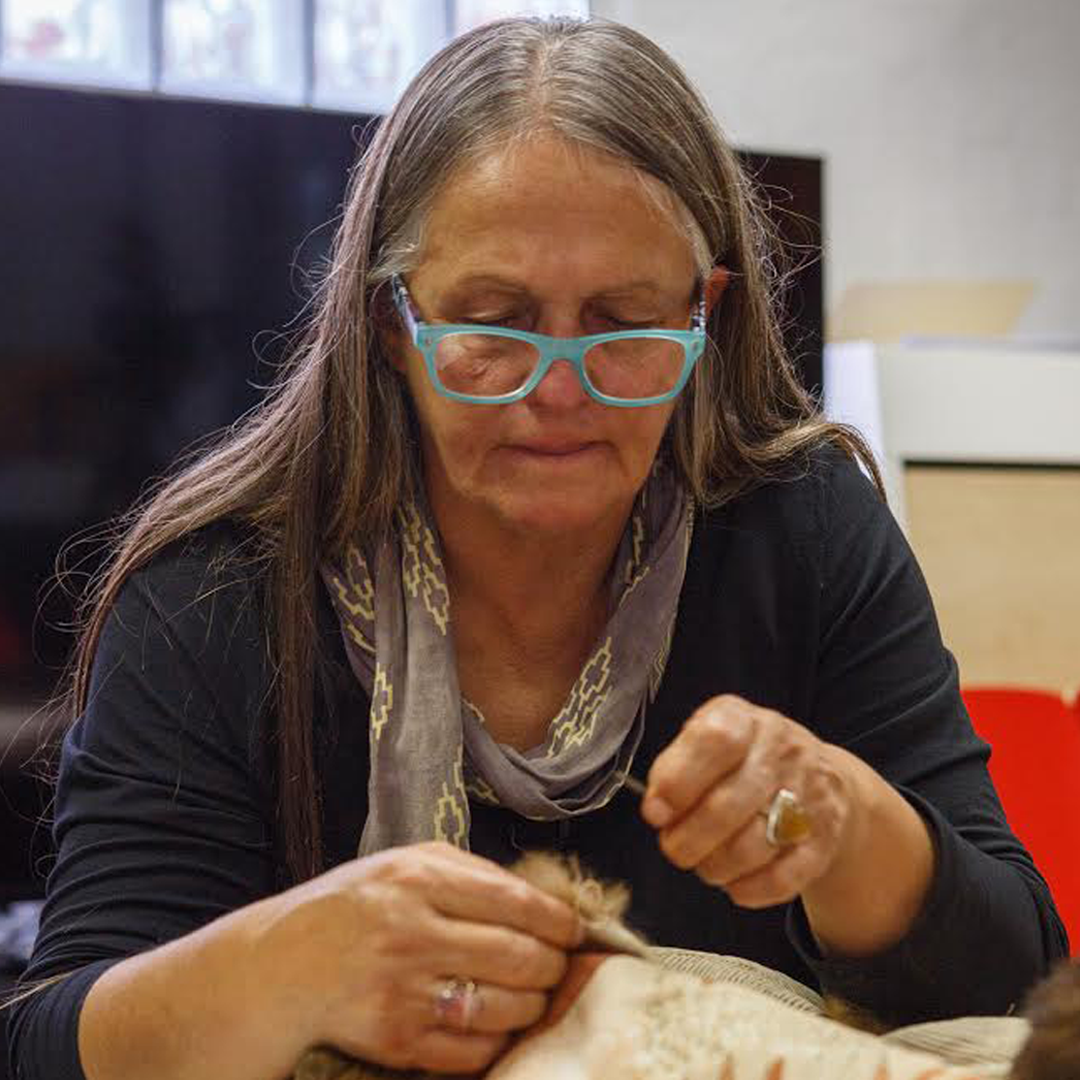 A member of the Keerray Wooroong language group of the Gunditjmara of western Victoria, Couzens is a distinguished Victorian Aboriginal artist with an interdisciplinary practice, or as she prefers to call it, 'creative cultural expression' that includes—painting, installation, visual arts, printmaking, mixed media, performing arts, language, ceremony and teaching—but is best known for her central role in the revival of the possum skin cloak making tradition which began in Victoria and is now established across south-eastern Australia.
Vicki has worked in the Aboriginal community for more than 40 years and has played a significant role in not only cultural revival but also in language research and revival and has collaboration and cultural knowledge at the core of her practice. She has worked across the country in roles of cultural adviser, curatorial and creative development including Museums Victoria and the groundbreaking First Peoples exhibition. Couzens has taught extensively across Victoria and south-eastern Australia and is considered a Senior Knowledge Holder of language and possum cloak story.
As an established creative maker and artist of immense impact Couzens work is collected nationally and internationally including Museums Victoria, National Museum of Australia, Australian Centre for Moving Image and National Gallery Victoria to name a few.
Artistic Team
Performers | Yaraan Bundle, Jarrah Bundle, Marlee Bundle
Film & Sound Producer/Editor | Peter Worland
Camera Operator | Daniel Schulthies
Sound and Executive Director | Robert Bundle
Sound Recordist/Designer | David Ashton
Executive Director | Vicki Couzens
Image Credits