BRIAN ROBINSON (TSI/QLD)
Kala Lagaw Ya and Wuthathi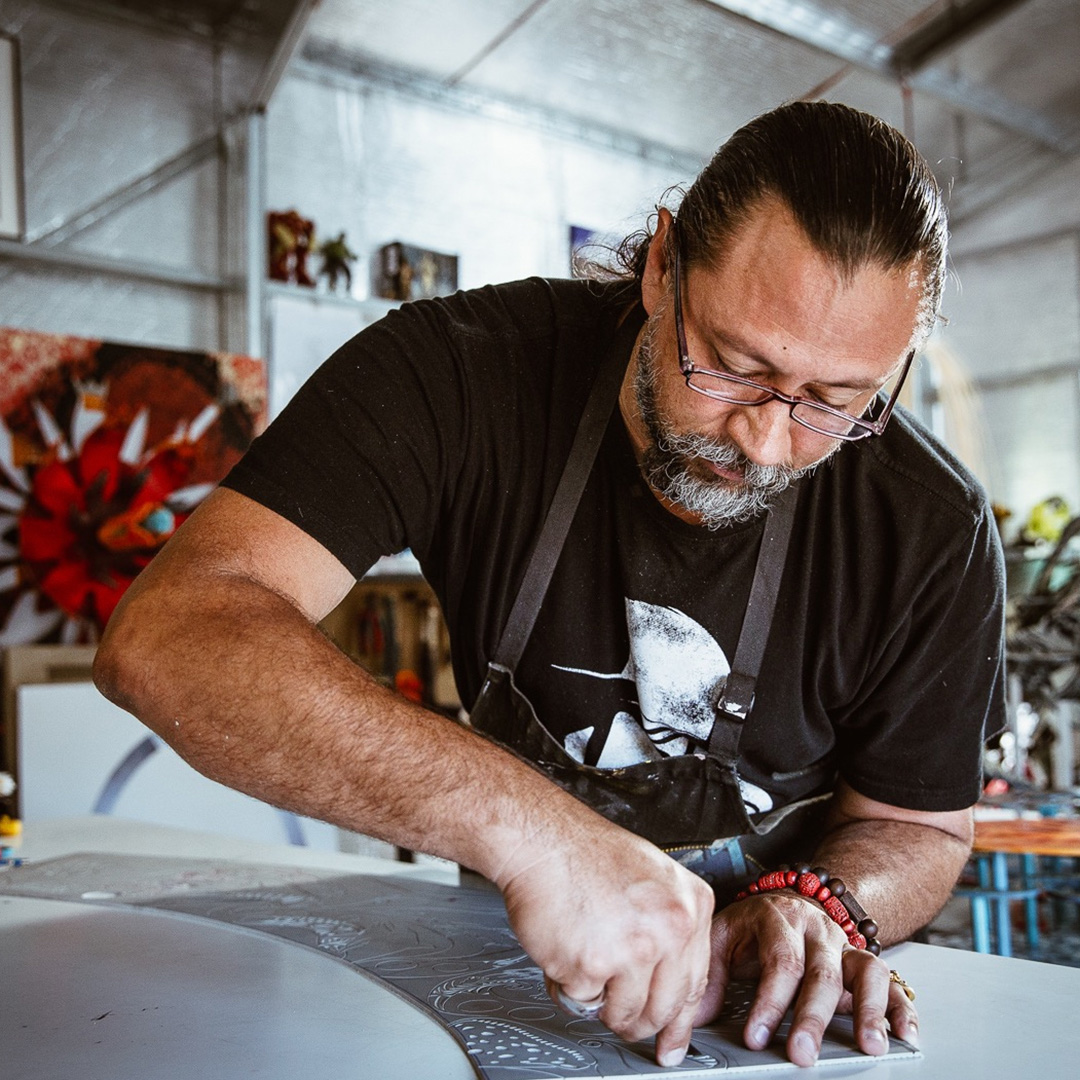 Zugubal: The Winds and Tides set the Pace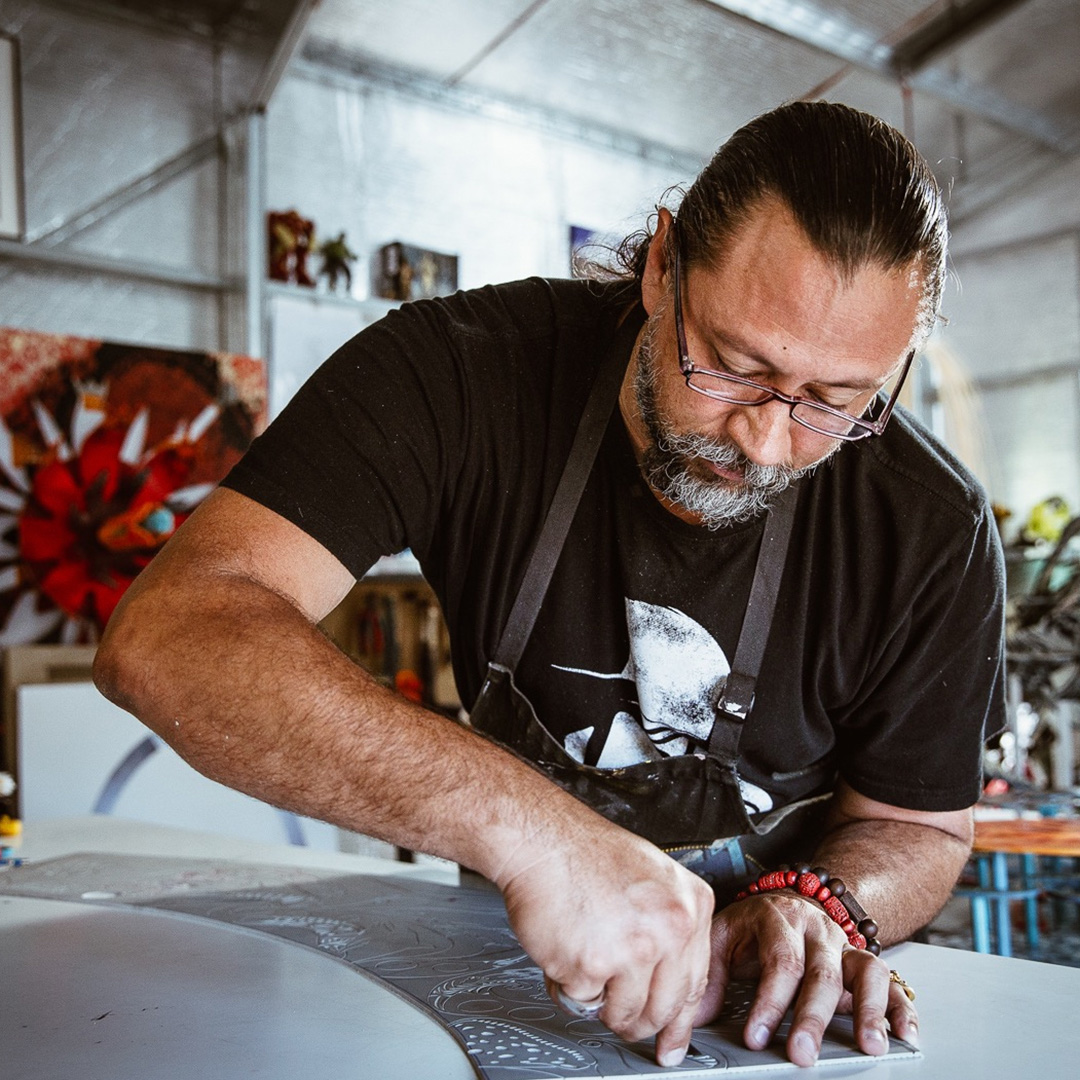 Cairns-based artist Brian Robinson creates an intricate and inventive aesthetic which has helped expand popular understandings of what Indigenous art can be. With his ability to meld contemporary influences and cultural knowledge he has developed a dynamic aesthetic. His graphic prints and sculptures are known to draw you into with a constellation of details. Once you're there, they can read as episodes in a dense traditional narrative, while disorientation and surprise flickers from the edges of your perception.
Brian has brought awareness of Indigenous culture and heritage to the broader Australian population through his many public art commissions and his work is held in major collections including National Gallery of Australia; the Queensland Art Gallery/Gallery of Modern Art; National Gallery of Victoria; the Australian National Maritime Museum; the Tjibaou Cultural Centre in New Caledonia and the Kluge-Ruhe Aboriginal Art Collection in Virginia, USA.
Kala Lagaw Ya and Wuthathi language groups of the Torres Strait Islands his ancestral lineage extends back to the Maluyligal people from the Western Islands of Torres Strait and the Wuthathi people from the silicon sand dunes at Shelburne Bay on the eastern side of Cape York Peninsula.
Artistic Team
Lead Artist | Brian Robinson
Animation | S1T2
Animation Director | Nicky Tunpitcha Ladapornvitaya
Technical Director | Liam Stephens
Producer | Jananthan Kandsasmy
Audio Recording and Mixing | Terry Meehan
Musician Joel Sam (TSI/QLD), Guda Maluyligal
Image Credits
Brian Robinson (2018). PHOTO: Hamish Rutherford